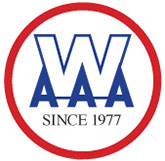 Art Dealers Les & Sue Fox launch their latest Fun Project.
Everyone recognizes the iconic "Dogs Playing Poker" image of 7 humanized (anthropomorphized) dogs sitting at a poker table. But hardly anyone knows the American Artist who created this timeless work of art. (Cassius Marcellus Coolidge, 1844-1934.) By the way, the actual name of the painting is "A Friend In Need." People just call it "Dogs Playing Poker." (Sample pages below.)
128 Pages. 8x10. Profusely Illustrated.
The image on the front cover of our book is actually one of 16 dog paintings commissioned by the Brown & Bigelow advertising company in 1903. You'll find everything in our book. Including the artist's life story (Coolidge married his 29 year old secretary at age 65 in 1909), other Famous Dogs In Art (like Blue Dog, and Picasso's Afghan which sold for $11 million at auction in 2012), as well as profiles of the real-life breeds pictured in Coolidge's paintings, notably St. Bernards and English Bulldogs. Oh, and did we mention that an original Coolidge Dogs Playing Poker painting sold at Sotheby's in November, 2015 for $658,000? Yup! It's all in the book, as well as on our brand new Limited Edition art prints.
Watch our video for more information.One of the reasons we decided to publish this extensively researched book, the very first book about Coolidge and his Poker Dogs, is to track down original paintings for a major art exhibition at a museum. These paintings have never been seen by the general public. While some "art critics" poo-poo Coolidge's work as silly, we think he is one of the greatest dog painters of all time. Hey, if you think Dogs Playing Poker isn't "real art," how about pictures of a Campbell's Soup Can? Or Jackson Pollock's drip paintings? As experts in 19th and 20th century art, our book will entertain you, and convince you that the paintings of the imaginative and talented Cassius M. Coolidge are brilliant, inspired and entertaining. Plus, don't forget that Dogs Playing Poker was Sam Malone's favorite work of art on the TV Show "Cheers"!
©2017-2019 West Highland Art Auctions • P.O. Box 36 - Midland Park, NJ 07432 • Office (201) 891-7170 • Cell Phone (201) 264-7450 • lesfox@optonline.net